Unified RFID inventory system and tracking.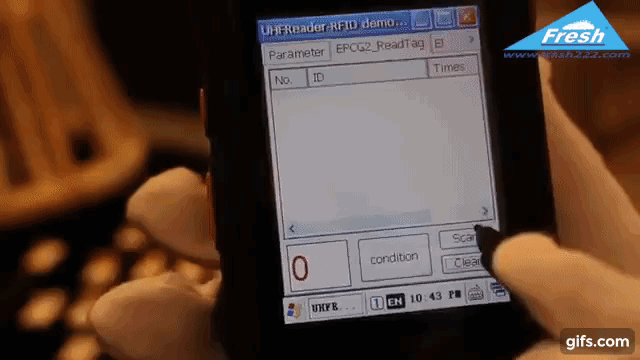 Handheld Inventory RFID UHF Below, we present the RFID inventory system developed by us, the composition and cost.One of the most advanced techniques of objects automatic identification is radio frequency identification. For its naming we use the abbreviation RFID Radio Frequency IDentification. The core of technology: it's a possibility to attach RFID tag to an object and then to read data with the help of RFID reader. The RFID inventory system is well applicable in libraries, warehouses, retail and manufacturing plants. RFID Inventory, a demonstration of the RFID inventory software here VIDEO.
Inventory Tags RFID UHF Specification DOWNLOAD here: PDF File
Anti-metal Tags RFID UHF for inventory DOWNLOAD here: PDF File
RFID Inventory Tags, Watch VIDEO HERE
RFID inventory application examples:
RFID Inventory has the widest distribution in libraries, archives, card files, warehouses, retail stores, laundries, manufacturing and other areas where the speed of processing goods, assets and automation of inventory processes is neededWe can build RFID Inventory System and connect for you the Internet of things IoT (internet of things) including the 5G network. The cost of some RFID inventory solutions can be found here.
 Software User Manual. Download PDF file 
The main operating modes for software are: Inventory, Smart Shelves, Anti-theft, Deactivation / Sales.